Two  Moons  Consulting  is  a  team  of  Google  Qualified  marketing  and SEO experts based in Perth who specialise  in creating  and  managing  search  marketing and search engine optimisation campaigns,  social  media strategies,  graphic  and  web  design,  and  other  forms  of  online  and  offline  marketing opportunities  for  their  clients.  Some of our team have  been personally  trained  by  Google. Our goal is to  build  high  quality  marketing  campaigns  that  assist companies  of all  sizes  achieve  their  business  goals.
The  key  to  our  success  has  been  the  collaboration  with  our  clients  in  our  approach  to  marketing.  Through  regular  meetings  with  our  clients, Two  Moons  team members  acquire  a  deeper  understanding  of  a  client's  business,  their  goals  and  the opportunity  to  educate  them  in  aspects  of  online  marketing.    This  approach  builds trust and  demonstrates  transparency  and  accountability.  We  deal  closely  with  our  clients,  in  person,  by  phone  and  email  to  make  sure  their marketing  is  getting  results.  Our  Perth based  clients  see  us  regularly  (even  those  in rural  areas)  and  we  also  make  an  effort  to  meet  with  our  interstate  clients.
We are  completely  open  with  our  clients  as  to  where  their  money  is  being  used,  and provide  comprehensive  monthly  reports  so  they  can  track  their results,  their  spend, and  most  importantly,  their return  on  investment.
Too  many  businesses  have invested  money  into  digital  marketing  without  really understanding  what  their  money  was  being spent on, or what  the  results  were. It's  our aim  to  combat  this problem by working closely with clients to ensure sound track, test and measure programs are maintained. It is this process that has seen our clients succeed where others have failed.
SEO Updates & Tips: How Important Are Meta Descriptions & Keyword Density When It Comes To A Website?
There is a trick (referred to as a black hat trick in the web development circle) which involves the excessive use of keywords on a web page in order to trick a search engine in to prioritizing the website above all others. If someone searches the word 'balloon' and your website has mentioned that word several hundred times, a search engine could be led to believe that your website is the ultimate destination for all things 'balloon' orientated. This is not good SEO practice – for more on good SEO techniques visit our SEO Perth website.
Due to the sheer volume of websites that were using this trick to direct and redirect traffic their way, most modern search engines (if not all of them!) now employ a keyword density limit. In extreme cases websites have even been banned for abuse of keyword usage because the search engine executives consider that all business should be fair business. In minor cases, warnings have known to be issued and sometimes a website will lower a website's rank or remove it from their results if the keyword density climbs higher than a specific amount.
So how can you be sure to receive maximum traffic by using the correct amount of keyword density? At Perth SEO experts TwoMoons Consulting we remember that when it comes to text on a website that includes specific keywords; less is often more. It's a much better idea to include under 10% in all web content because the search engines won't feel the need to penalize your website and you'll still have plenty of keywords to get you noticed. Going over the limit will usually result in a negative consequence for the website and website owner or developer, so decide on a keyword density, stick to it whilst creating the textual content for your website, and then enjoy the traffic properly!
Whenever you enter a few keywords in to a search engine's search function you'll find that you get a set of results, all revolving around the search that you entered.  If you search for the word 'egg', it will probably bring back a specific set of results from websites that contain information about eggs. But how can you be sure that the website that you're about to click is the one that you want to visit?
Well that's where the meta description comes in. The description itself can be seen directly below the main listing of the website, directly under the URL of the page itself. This description is the short paragraph which acts as a brief preview of the text that's present on the page that you're about to click. This meta description can literally say anything, whether it's about the website itself or even about the specific search term that you recently entered.
Most website developing tools will allow you to manually enter a meta description for your website and even more of these tools will let you add specific descriptions for certain pages on your website too. So if you're interested in providing potential visitors with a specific collection of information about an individual page on your website then it's a good idea to write a little something about that page so that when it's searched for online the paragraph will display prominently.
In order to ensure that your website is listed correctly, you'll want to link your meta description with your meta tags. This means that if your website is about glass fish tanks you'll want to make sure that your meta tags are set to Glass | Fish | Tanks and then that your meta description also contains those same words. What this will do is provide a firm base of understanding for search engines whilst your website is being indexed.
Your meta description itself will be comprised of a few lines of text and this text will be used by people viewing your URL, before they click it. Sometimes the name is enough and people are happy to click the title text and visit a website. Other times people might want to know a little bit about what your website does or offers so a good meta description can be the difference between a successful visit and being overlooked entirely.
So what should you include within your meta description? Well a brief introduction to who you are and what you do is a good idea. Also, it's quite worthwhile to mention anything that you feel makes you stand out from the crowd; unique services, limited time offers, or specialist items that are exclusive to you. In just a few lines or sentences, your website could be hugely popular from the very start, you'll just need to make sure that your description doesn't contain general text; it's your greatest opportunity for a good first impression.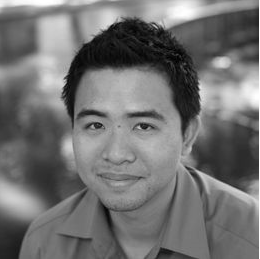 TIM YUEN
Tim is one of Two Moons senior marketing specialists. He is a leading consultant in Google strategic marketing planning and analysis. He has created new standards of Google campaign implementation and his expertise has been instrumental in successfully building and expanding hundreds of businesses.
Whether it is a small business to an international blue chip business, Tim can work with any business size. Companies that Tim has aided include Brownes, Stockland, Synergy, Westpac, ANZ Bank, Toyota and Optus to name a few.
Tim holds a Bachelor of Business in Marketing and Management from Edith Cowan University with further qualifications in Google Adwords Professional and Google Analytics Consultant certification
If you want to see your business on the front page of Google then call us at Two Moons on 08 93001888 and ask to speak with Tim.