Need More Clicks To Your Website?
Case Study 
Brief: Increase sales in a highly competitive adult pharmaceutical market.
Our client is a Sydney based pharmaceutical eCommerce site. After years of working with SEO companies that were not performing, they came to Sydney Search Results because they wanted to grow their business through a more effective  search engine optimisation campaign.
Solution:
The project started by developing a content strategy that positioned them as an authority in their market.
The site was developed with a strong need for converting new online visitors into customers. During the campaign we implemented a strategic 'on-site' SEO plan of action that was consistent with the overall marketing strategy and a promotion campaign to push them to the top of Google. The brief: to drive as much traffic to the website as possible through an organic SEO ranking and convert them into sales.
Results:
Within 3 months of the website being promoted by us, our SEO expert had achieved page 1 rankings in Google for most of their most highly searched keywords. Then within six months they had completely dominated their market whole: ranking as the number one commercial site in their niche in Google. Yes, #1 in the search results for keywords which included the NUMBER ONE HIGH TRAFFIC KEYWORD in their market and other high volume search terms. Traffic from SEO increased massively and sales rocketed.
We can discuss the details of this project – and other successful projects with you on (02) 9314 3224
Enter your website details, we will perform an in depth analysis of your successful competition and provide you with a report on how you can out perform them.
Sydney Search Results Pty Ltd
We are a registered SEO company (Sydney Search Results,  ABN 50 136 524 680) providing business owners like you a service which is designed to help you dominate Google's search results.
We have been in business since 2003. We have large corporate clients and small business owners alike using our services and are considered one of the best seo services for Sydney in 2016.
If you use our services you will always deal directly with me, the business owner, and not an account manager who knows little about your job or even SEO (as you will get with other companies). I will always return your calls swiftly and answer emails even outside business hours.
If you use Sydney Search Results you will get modern, state of the art SEO for your business and old fashioned customer service directly from me, the business owner: David Cannell. Google me to find out more and do a due diligence background check.
Know who you are doing business with.
Contact me now to hear how we can dominate Google search results for YOUR BUSINESS. Call now on (02) 9314 3224.
The 7 Things You Should Know Before Hiring  An SEO Company In Sydney or Anywhere In Australia – Even More So Now In 2018
Listen to our website and business owner David Cannell discussing: what every business owner should know before hiring and SEO company.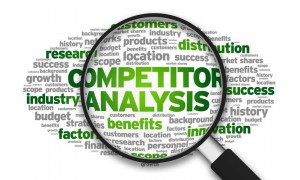 Find Out How Successful Your Website Could Be.
Let Us Show You How Your Competition Are Taking Your Business Leads & Customers.
1) I am David Cannell the business owner and SEO expert with over 12 years successfully marketing businesses online, call me on (02) 9314 3224 or on my mobile 0404 028 559 and I will  discuss your SEO project with you and do the competitive analysis that will show you what leads you are missing out on.
or
2) Simply fill in the form  and I will get back to you within the hour – not with an auto responder but with a personal email including a detailed report on the traffic your website is currently missing out on. Traffic which your competition are getting and converting into sales.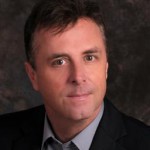 Please provide us with your contact details so that we can get back to you within the hour during business opening times and by the next morning if you enquire after hours.
Also please supply your website address so that we can have a look at your website, analyse your market, check your current rankings, and do the analysis on the top performers in your niche including what keywords they rank for and where their traffic to their website is coming from, so that when we get back to you we can have an informed discussion about your project.
Knowing which competitive keywords your competition is ranking for and which of those keywords is driving the highest % of traffic to their website means that YOU can target those keywords and grab those leads. Find out more about my 12 years of successful SEO business online here.
We won't give you a sales pitch, we will come back to you with a real analysis of how we can help you grow your business. And remember, we have no lock in contracts, we invoice on a month to month basis, you are free to cancel any time.
Our Guarantee: try us for one month, and if at the end of the first month you are not happy with the progress you are making we will refund you in full – no fine print, no questions asked.
Related Best Services Searches
best sydney seo company 2016
best sydney seo company
best sydney seo agency
best sydney seo agency 2016
best seo company in australia
best seo companies in australia
best seo companies in sydney
best seo company in sydney
what is the best seo company in sydney
what is the best seo company in australia
top seo company in sydney
who is the best seo in sydney
who is the best seo in australia