Our Mentions In The Media
Find our business owner David Cannell interviewed in:
The Sun Herald
Australian Financial Review
Business Review Weekly
Sky News Business Channel TV
ABC Radio
2GB Radio with Ben Fordham
News.com.au and more
Here are some of the media mentions you will find about our work. We have been considered SEO experts in our since 2003, and this is why the media come to us when they need to find out what SEO is all about.
Interviewed by Sky News Business Channel Regarding SEO And Online Reputations
Several Interviews With ABC Radio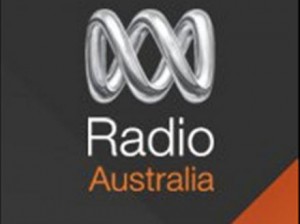 —————————————————————-
Interviews On Commercial Radio
2UE Radio With Mike Jeffreys
Recently the founder of our company was invited to speak on a number of issues related to Online Reputation Management both on the radio and on television following a number of newspaper articles that were published discussing what we do here at Sydney Search Results. Following David's interview with Ben Fordham at 2GB, David was invited to speak on both Sunrise Breakfast Television and The Today program on Channel 9. Fortunately, subsequent interviews on 2UE Mike Jeffreys and ABC Radio with Fiona Wiley are recorded and you can listen to both on this page…
Our digital specialist David Cannell was interviewed by Mike Jeffreys about why reputation management matters for both individuals and companies.
2 GB Radio With Ben Fordham
David discusses with Ben Fordham why online reputation management is growing and how it works. Listen to them discuss how this could be hurting YOU.
——————————————————————————–
David Cannell Has Also Been Interviewed in Various Print Media:
Read the story online: Australian Financial Review
Interviewed by the Australian Financial Review on what is happening online and how it can damage your reputation.
David Cannell Interviwed by The Business Review Weekly (BRW)
Read the story online: BRW.com.au
David has been called "The Man To Make You Look Googd In Google" by News.com.au
Read the story online at News.com.au
"Meet the man who promises to make you look good in Google" reads the headline!

This was the first big news story that broke in Australia relating to Online Reputation Management. It involved big time sports stars and our reputation management specialist was called in as the "go to" expert to discuss how companies are cleaning up reputations online. This was really the first story of its sort in Australia on the subject and opened the floodgates on how big this issue is. Read the full story here.
More on why sports stars often pay to clean up there online reputations.